Wedding Cakes
Being a part of your celebration is one of our greatest privileges!
We invite you to schedule a consultation and tasting, and let us customize a unique and one-of-a-kind cake for your celebration.  Here are some options to consider, but we can guide you through the entire selection process to make sure your cake is a beautiful (and delicious) reflection of your special day.
Complete the contact form and we will contact you to schedule a private tasting and consultation. Please note, our consultations are free, but we do charge a fee of $25 for a cake tasting. Should you choose to book your wedding with us, the $25 fee will be applied as a credit toward your total amount due. For more information about cake serving sizes, pricing, deposits, delivery and more, please click on our Wedding Cake Brochure.
Download our wedding cake brochure!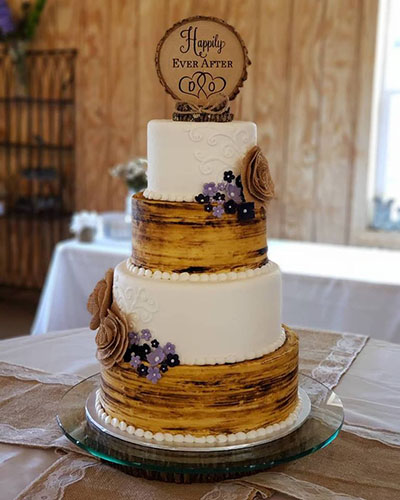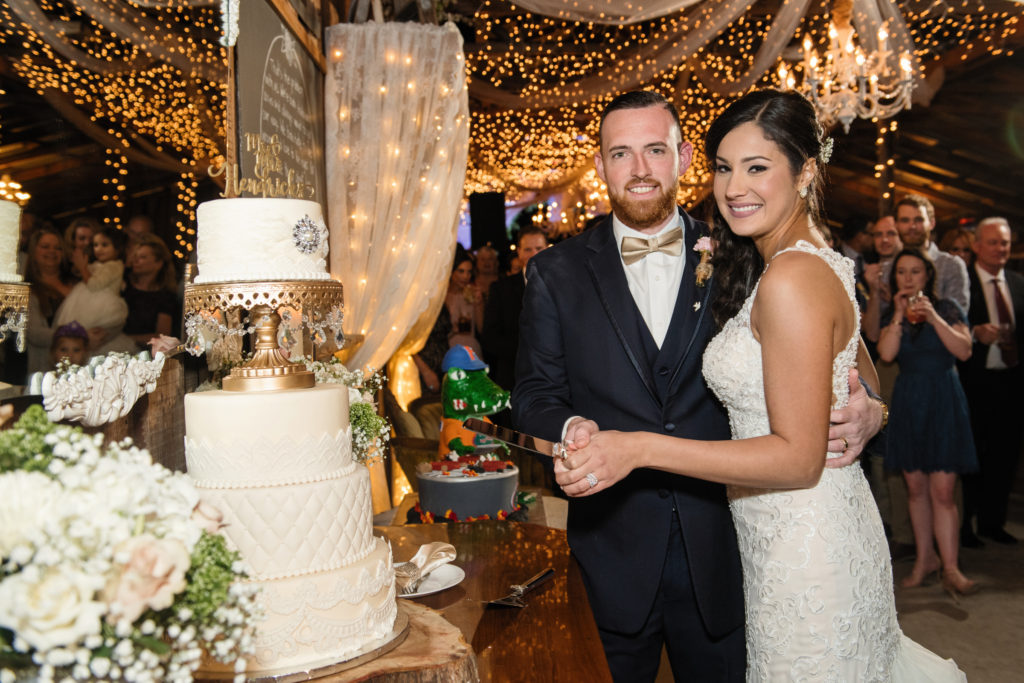 Each cake and tier includes your choice of cake and filling flavors.

CAKE FLAVORS




• Chocolate
• Vanilla
• Marble
• Red Velvet
• Strawberry
• Almond
• Carrot

FILLINGS

• Strawberry
• Raspberry
• Chocolate Bavarian Cream
• Vanilla Bavarian Cream
• Chocolate Ganache
• Lemon
• Key Lime
• Coconut Cream

• Cookies & Cream
• Amaretto Almond Whipped Cream
• Cheesecake Whipped Cream
• Bourbon Whipped Cream
• Peanut Butter Fudge Icing
• Cream Cheese Icing
• Pineapple
• Caramel

Cakes –
Every cake is unique and specifically designed for our Bride's and their custom decor. We are happy to schedule a consultation and ensure we get every detail to make your wedding cake spectacular. 
Cupcakes – $3.00 each
Basic standard size cupcake, white liner and one sprinkle, sugar or pearl topping. Includes your choice of Icing, filling and one single flavor and one custom color. Additional charges apply for multiple flavors, icing colors and custom decor.