Dessert Cakes
Make any day a little sweeter with one of our Dessert Cakes!
Our Four Layer Dessert Cakes are made fresh in our bakery, with the finest ingredients, decadent fillings and toppings. Perfect for holidays, a special dessert or just because.
DESSERT CAKE FLAVORS

Daily assortment of  8″ and 6″ dessert cakes available in our bakery.
Daily Dessert Cakes Available

Seasonal And Special Order




Traditional Birthday Cake
Salted Caramel
Cookies & Cream
Red Velvet
Chocolate Indulgence
Strawberries & Cream

Chocolate Chip Cookie Dough
Carrot Cake
Coconut Cream
Chocolate Peanut Butter
German Chocolate
Chocolate Espresso
Snickers
Pumpkin
DESSERT CAKE PRICING AND SIZES
Please call ahead to pre-order larger sizes.
6″ Round – $40 (servings 6 – 8)
8″ Round – $55 (servings 12-15)
10″ Round – $85 (servings 25-30)
1/4 Sheet – $85 (servings 25-35)
1/2 Sheet – $120 (servings 45-50)
Full Sheet – $195 (servings 90-100)
FEATURED:  KAHLUA CHOCOLATE GANACHE CAKE
Four layers of our rich chocolate cake, with a Kahlua whipped cream filling, topped with a Chocolate Ganache Icing.
6″ Round – $60 (servings 6 – 8)
8″ Round – $75 (servings 12-15)
10″ Round – $105 (servings 25-30)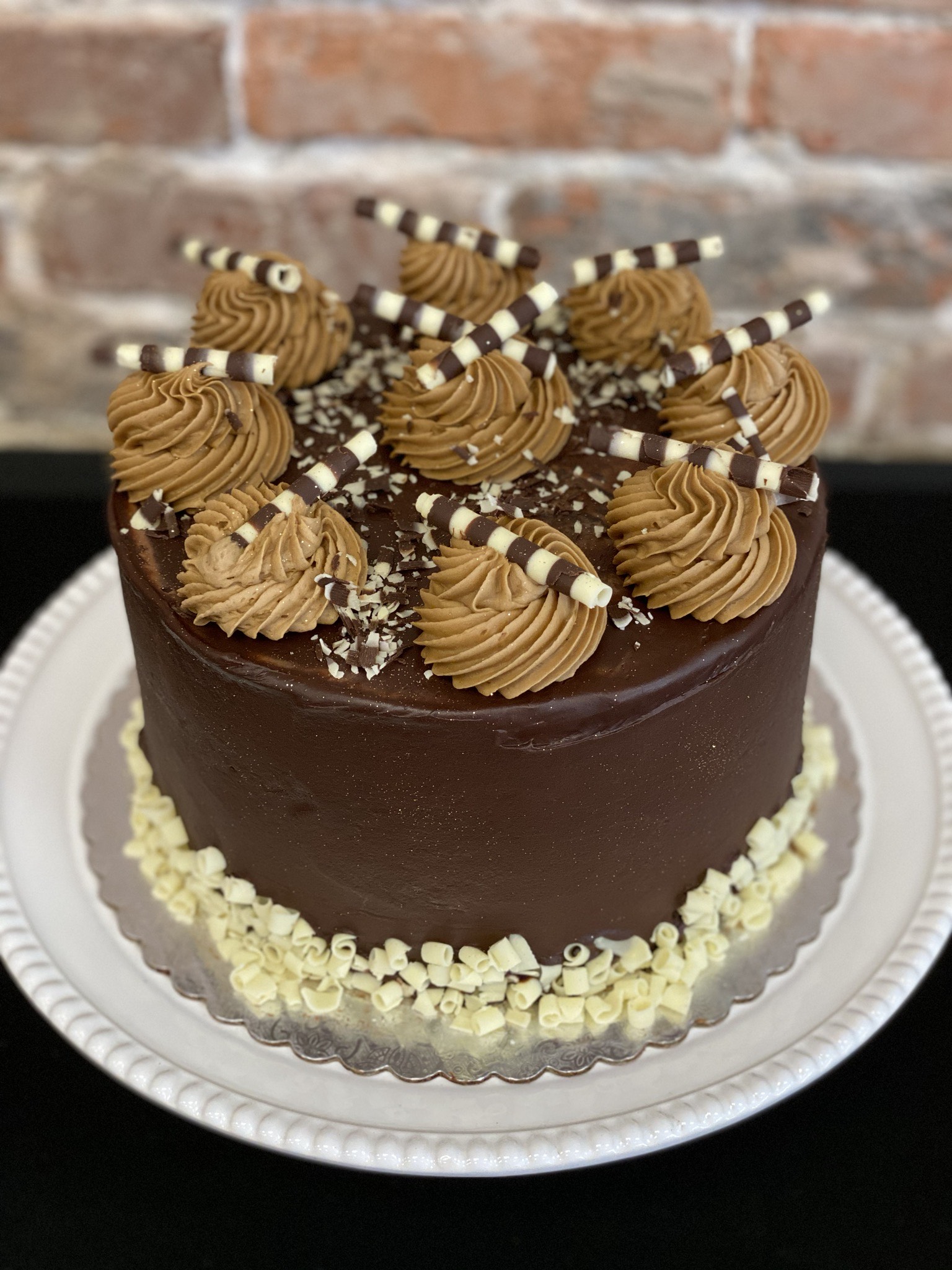 DAILY DESSERT CAKES