Valentine's Day
We are excited about sharing the holidays with you.

We have a lot of great gift items, cookies, strawberries and chocolates. Contact us for more info or to place orders.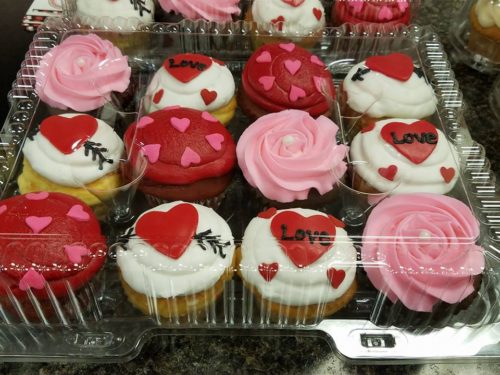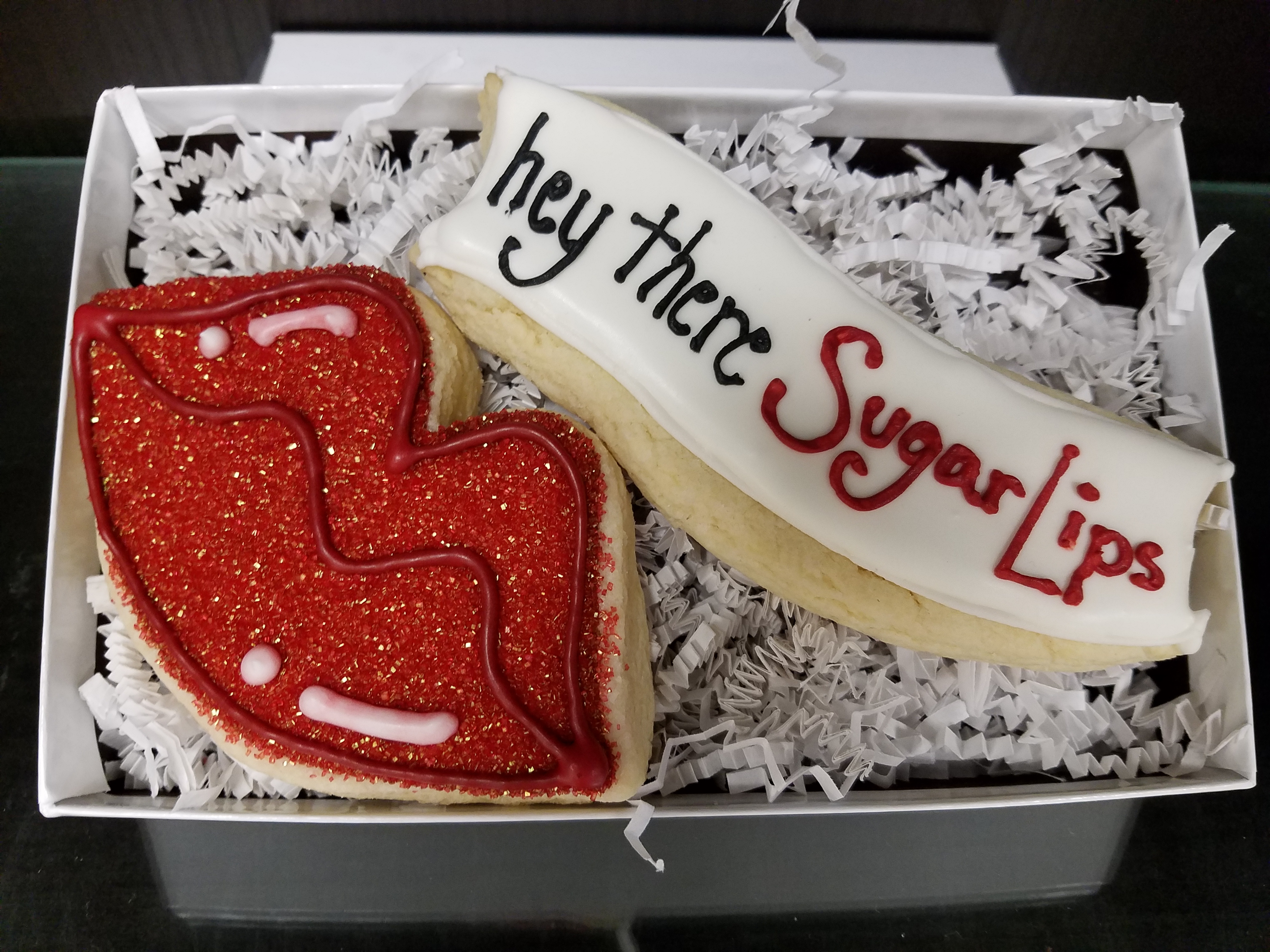 Our sugar cookies are sure to make the perfect gift.
Valentine's Day Items
Iced Sugar Cookie Gift Boxes:
2 Cookies in a Gift Box Set  –  $8
You are My Stud Muffin – Muffin Cookie
You Make Me Melt – Ice Cream Cookie
You Are Magical – Unicorn Cookie
Hey there Sugar Lips – Lips with Banner

Single Iced Sugar Cookies:  $3 each
---
Chocolate Covered Strawberries:  $3 each
Heart Gift Box – 5 / $15
---
Handmade Chocolates:
Assorted Flavors
9 / $15            14 / $21           27 / $40

Truffles:  $1 each
---
Candy Hearts:   3/4 lb.    $6 each
With roses or printed characters
Flavors: Peanut Butter, Matha Washington, and Tutti Fruitti
Handmade candies, made from our family recipes.

Our handmade candies, made from our family recipes, includes a Peanut Butter cup, Martha Washington candy (cherry, pecans and coconut)
and a new Tutti Fruitti for the kids with character logos.
$6 each, 3/4 pound weight.
Iced Sugar Cookie Boxes

2 Cookies in a Gift Box Set  –  $8
You are My Stud Muffin – Muffin Cookie
You Make Me Melt – Ice Cream Cookie
You Are Magical – Unicorn Cookie
Hey there Sugar Lips – Lips with Banner


Chocolate Covered Strawberries

$3 each
Heart Gift Box – 5 / $15

---
AT THE BAKERY AND ORDERING


We will have a variety of Seasonal items available daily in the Bakery, with other specialty desserts for walk in purchase. Please order ahead 1-2 weeks to ensure we have your favorite items and for larger custom orders.

FOR ORDERS CALL
Open Monday – Friday: 9am – 7pm   |   Saturday:  9am – 5pm

Gift Cards Available