Gourmet Cupcakes
As our crown jewel, the dessert that started it all and for which we are most famously known for, our gourmet cupcakes speak for themselves.
Regardless of the flavor you select, you'll find these moist, sweet goodies make you feel like you've just found a pot of gold at the end of a rainbow.  But please, don't take our word for it!  Stop by our bake shop, select one of the delicious flavors we bake daily, and find out for yourself why everyone loves a treat from Gourmet Goodies Bake Shop.
When you stop by, you can purchase one for on-the-go, or select a variety to surprise your family at dinnertime.  Nothing brings families together better than food around the table, so leave a sweet memory with them by bringing home our gourmet cupcakes in our favorite everyday flavors.
MONTHLY SPECIAL FLAVORS (JANUARY)

Lemon Crush
Chocolate Peanut Butter
Turtle Caramel Fudge

Key Lime
Sparkles the New Year Unicorn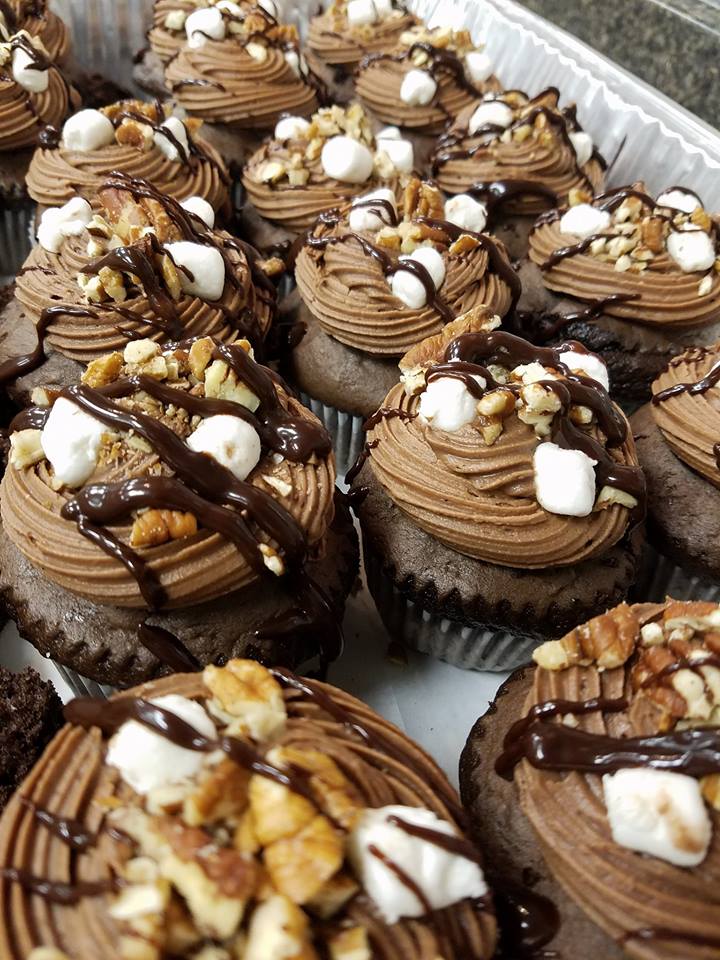 SPECIAL REQUESTS
GLUTEN FREE is available in chocolate and vanilla.
Please be aware, we make optional decorating changes and substitutions. Please advise us of any specific requests when selecting your flavors. Thank you!
Looking for something sweet to celebrate a special holiday?  Click here to view our seasonal goodies.
To see more of our delectable gourmet cupcakes, click here to view our virtual cakebook!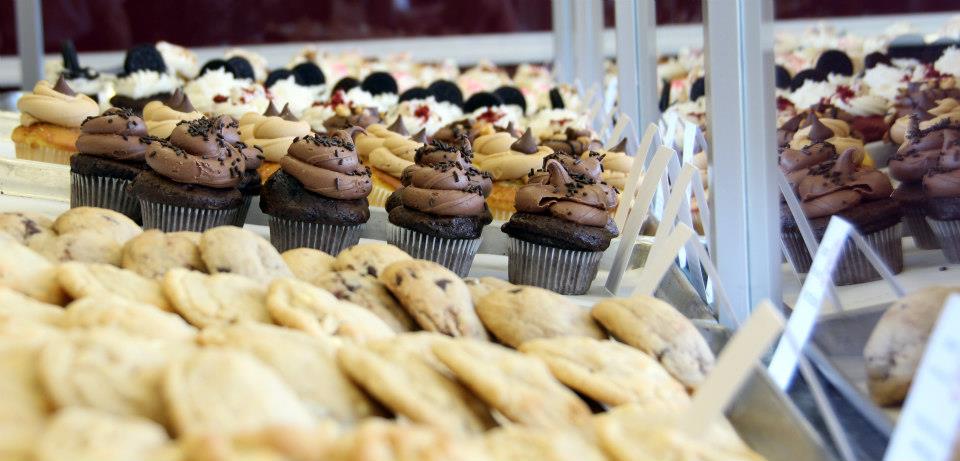 EVERYDAY FLAVORS



$3 each or 12/$33

Red Velvet
Coconut Cream
Vanilla Confetti
Kentucky Bourbon
Peanut Butter Kiss
Chocolate Indulgence

Sea-Salted Caramel
Strawberry Cheesecake
Cookies n' Cream
Hawaiian Tropic
Rockin Bavarian
Ask about our seasonal flavors!

Is the flavor you want not listed in our everyday flavors?  For our special orders of gourmet cupcakes, we offer a host of additional flavors that will delight even the most acquired tastes!

Butterfinger
Maple Bacon
Lemon Crush
Chocolate Mudslide
Turtle Caramel Fudge
Chocolate Hazelnut
Double Chocolate Fudge
Chocolate Mint Fudge
Samoa
Lemon Berry Love
Cookie Dough
Pink Lemonade
Peanut Butter & Jelly
Hot Fudge Sundae
White Chocolate Raspberry
Amaretto Almond Cream
Sweet Potato
Cotton Candy Twister
Toasted Coconut

Rockin Bavarian
Chocolate Raspberry
S'mores
Snickers
Chocolate Peanut Butter
Movie Time
Chocolate Covered Cherry
Blueberry Cheesecake
Chocolate Cheesecake
Keylime
Mounds Candy Bar
Beach Bum Coconut Rum
Citrus Orange Cream
Mucho Margarita
German Chocolate
Pumpkin Cheesecake
Chocolate Peppermint
Cherry Blossom

Minimum 1 dozen per flavor for special orders / standard size.

MINI CUPCAKES



Available by Order $1.50ea
2 Dozen Minimum Order for Mini Cupcakes / 1 Flavor per 2 dozen please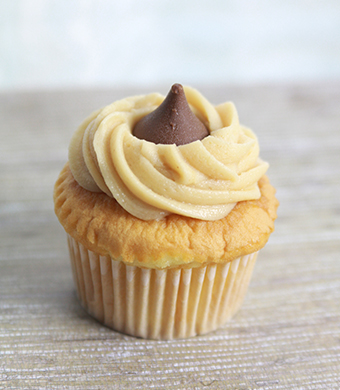 Contact us at 863.318.1400 or info@ggcupcake.com
FLAVOR DESCRIPTIONS

Red Velvet: Rich Red Velvet with Cream Cheese Icing, topped with Red Velvet Crumbs.
Cherry Blossom: Almond Cupcake with a Sweet Cherry Filling, topped with a Cherry Almond Buttercream Swirl
Movie Time: Our rich chocolate fudge cupcake with creamy chocolate icing, topped with fresh roasted peanuts and caramel popcorn, then drizzled with chocolate fudge. Now that's our kind of movie!
German Chocolate: The distinguishing taste of German Chocolate with rich Coconut and Pecan Icing.
Carrot Cake: The traditional taste of old fashioned Carrot Cake with Cream Cheese Icing. (available with or without Raisin, Coconut and Walnuts)
Cookies & Cream: Our chocolate fudge cupcake topped with creamy vanilla icing and Oreo cookies.
S'mores Cupcake: Our take on the traditional smore's starts with a double chocolate fudge cupcake with a marshmallow filling, covered in chocolate fudge and crumbled graham crackers. To top things off, we add a layer of our traditional chocolate fudge icing and a Hershey Bar. A gourmet take on the campfire favorite!
Double Chocolate Fudge: A chocolate cupcake at it's finest, with multiple layers of rich chocolate pieces, cocoa and smooth creamy chocolate icing.
Chocolate Peanut Butter: Our signature Double Chocolate Fudge Cupcake, layered with a rich and creamy Peanut Butter Chocolate Icing. Topped with a Reese PB Cup.
Hot Fudge Sundae: Chocolate Fudge Cake with a Chocolate Ganache Filling, topped with Vanilla Icing, Peanuts, a Chocolate Fudge Drizzle and Cherry.
Cotton Candy Twister: Cotton Candy Cake topped with a Cotton Candy Buttercream Swirl.
Hawaiian Tropic:

 

A rich blend of the tropics with flaky coconut and sweet pineapple, layered with cream cheese icing and mounds of coconut. (available with or without pecans)
Turtle Caramel Fudge: A rich devils food cake with a creamy caramel center, topped with a creamy chocolate icing, pecans and a chocolate drizzle.
Cinnabun: A light and flaky yellow cake with a Cinnamon Streusel Center and Cream Cheese Icing. If you like Cinnabon's you will love our cupcake version of sweet cinnamon!
Strawberry Cheesecake: One of our best sellers, this Strawberry Cupcake has a Cream Cheese Icing and a fresh strawberry filling, topped with pink sprinkles.
Chocolate Mudslide: Our Double Chocolate Fudge Cupcake filled with a Chocolate Ganache, Pecans and Chocolate pieces, topped with creamy Chocolate Icing and Garnished with Pecans and Chocolate Drizzle.
Snickers Bar Cupcake: Chocolate fudge cake layered with Creamy Caramel and Peanuts, Topped with Chocolate Fudge Icing, Peanuts, Chocolate and Caramel Drizzle and a Snickers Candy Bar Bite.
Chocolate Mint Fudge: Chocolate fudge cake with a creamy mint icing, topped with Andes Candies
Pink Lemonade: Our strawberry cupcake with a pink lemonade filling, topped with lemon cream cheese icing.
Peanut Butter & Jelly: Vanilla cake with Grape Jelly filling, topped with our creamy peanut butter icing and Reese Pieces.
Peanut Butter Kiss: Vanilla Cake topped with a Peanut Butter Fudge Icing and Chocolate Hershey Kiss.
Beach Bum Coconut Rum:  Vanilla cake with a coconut cream filling, topped with rum flavored icing and coconut. (decorative umbrella's available by special order upon request)
Chocolate Mounds Candy Bar: Our Chocolate Fudge Cupcake with a Coconut Center, topped with vanilla icing and a Mounds candy bar.
Banana Pudding Cupcake: A Vanilla Cupcake with a Banana Cream Filling, topped with our banana cream cheese icing and Nilla Wafers.
Mucho Margarita:  Our Margarita Infused White Cake with a Tequila Cream Filling, topped with a Lime Cream Cheese Icing, Sanded Sugar and Lime Zest.
Chocolate Indulgence: Our rich devils food cake with a Chocolate Bavarian Cream filling. Topped with chocolate or vanilla icing and chocolate pieces or jimmies.
Key Lime: Our simply vanilla cupcake with a perfect key lime creamy filling, topped with a key lime cream cheese icing.
Chocolate Covered Cherry :  A Chocolate Fudge Cake with a Cherry Filling, topped with a cherry vanilla icing.
Citrus Orange Cream: Vanilla Cupcake with a light and fruity Orange Cream Filling, topped with an Orange Vanilla Cream Cheese Icing.
Lemon Crush: Vanilla Cake with a Lemon Filling, topped with our lemon cream cheese icing.  (optional raspberry topping/seasonal)
Butterfinger Bar: A buttery vanilla cake layered with Butterfinger Candy Bar Pieces, topped with our vanilla cream cheese icing and sprinkled with crushed Butterfingers.
Cookie Dough: Our vanilla cake with our gourmet Chocolate Chip cookie baked in the center, topped with vanilla icing, chocolate chips and cookies.
Kentucky Bourbon: Our devils food chocolate cake with a Bourbon Cream Filling, topped with Caramel Glazed Pecans and Chocolate Pieces and a Chocolate Drizzle.
Amaretto Almond Cream: Vanilla Cake with an Almond Cream Filling and an Almond Liquer Icing.
Vanilla Confetti: Our classic French Vanilla Cupcake with a creamy and light vanilla cream cheese icing. Simple and sweet!
Coconut Cream Filled Cupcake: Our vanilla cake with a coconut cream filling, topped with cream cheese icing and fresh coconut. A coconut lovers piece of heaven!
Vanilla Bavarian Cream Filled: Our simply vanilla cupcake with a creamy vanilla bavarian filling, topped with vanilla cream cheese icing.
Rockin' Bavarian: Our simply vanilla cupcake with a creamy vanilla bavarian filling, topped with vanilla cream cheese icing, Oreo cookies and a chocolate drizzle.
Toasted Coconut: Coconut Cream Cake, topped with a Coconut Buttercream and Toasted coconut flakes.
Maple Bacon: Vanilla cake with real bacon baked into the cake, topped with a creamy maple icing and garnished with more bacon. A real breakfast treat!
Samoa: Our favorite Girl Scout Cookie in a Cupcake! Chocolate Fudge Cake with a Caramel Filling, covered in Graham Crackers, Chocolate Fudge Icing and topped with Toasted Coconut.
Sea Salt Caramel: Our all time "best seller". A creamy caramel filled Vanilla Cake, sprinkled with a dash of sea-salt, topped with Caramel Cream Cheese Icing.
Blueberry Cheesecake: Blueberry lovers rejoice! This Vanilla Cupcake is filled with Sweet Blueberries, topped with a Blueberry Cream Cheese Icing.
Chocolate Cheesecake: Our Chocolate Fudge Cupcake filled with Creamy Cheesecake, layered with Chocolate and Vanilla Cream Cheese Icing and topped with Chocolate Pieces.
White Chocolate Raspberry: Vanilla Cake with a White Chocolate Raspberry Whipped Cream Filling, topped with Raspberry Cream Cheese Icing and White Chocolate Shavings.
Chocolate Covered Strawberry: Chocolate Fudge Cake with a Strawberry Fruit Filling, topped with Strawberry Cream Icing, Chocolate Shaving and White Nonpareils.
Mary Jane Candy Cupcake (Peanut Butter & Caramel): Vanilla cupcakes with caramel/peanut butter filling and caramel peanut butter icing, topped with crushed peanuts.